Advanced Searching provides an enhanced search facility within Stock Processing, Stock G.R.N. Details, SOP Details, POP Documents & Orders & PIR which allows for multiple search criteria to be defined.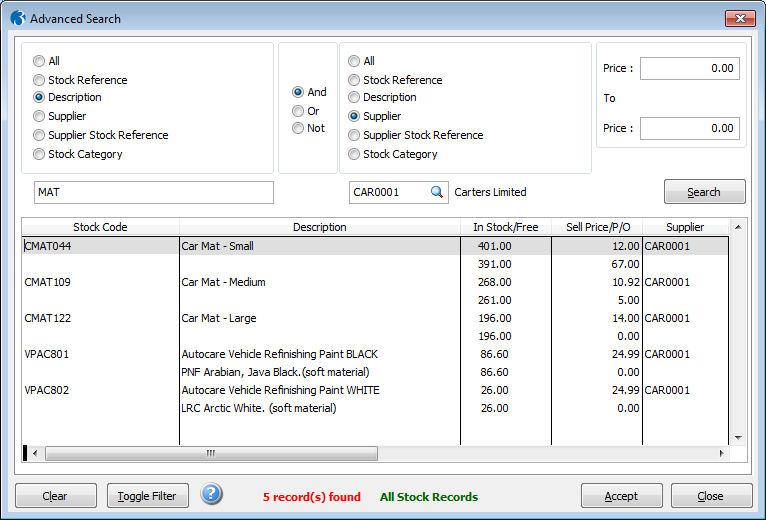 When the user selects "Search" button the following information is displayed in the search results grid:
Stock Code
Description
In Stock/Free
Sell Price/P/O
Supplier
If the user selects 'Clear', the search criteria is reset to default & the search results are cleared.
Toggle Filter - When Advanced Search is run from entering text into the stock reference field on SOP, POP Documents/Orders, PIR or Stock G.R.N. Details form, this option allows the filter to display all stock items or just stock items which match the filter criteria.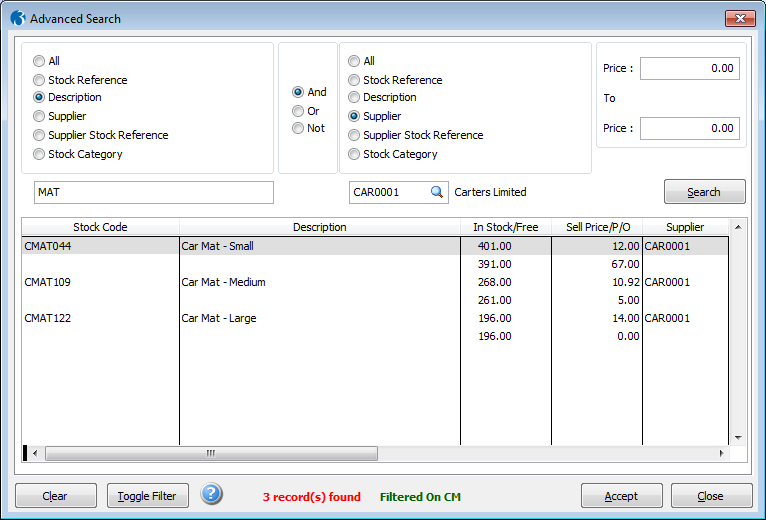 Customisable

Advanced Searching can be customised to match user's additional requirements.

Dependencies

Advanced Searching requires Pegasus Opera Stock, SOP/Invoicing, POP, PIR modules and Toolkit feature.