CRM-Plus expands the functionality of the standard CRM within Opera 3 / Opera II.
The functionality currently offered is,
Recall Processing - double click to access Opportunities/Activities/Helpdesk Calls
Current Balance Display (Customer/Supplier)
Credit Limit Display (Customer/Supplier)
View Sales Account Transactions
View Purchase Account Transactions
Copy Quotes plus Additional Quote Details
Direct Line Display (Sales Opportunities)
Create Word Document (Sales Opportunities)
Create Excel Document (Sales Opportunities)
Invoicing/SOP Summary - print subtotal / grand total on Invoicing/SOP documents.
Invoicing/SOP Display Free Stock for Line Warehouse - replaces the 'In Stock' field with 'Free Stock' field when entering details for all documents within Invoicing/SOP.
This product will continue to be enhanced based on requests.
what functionality would you like included?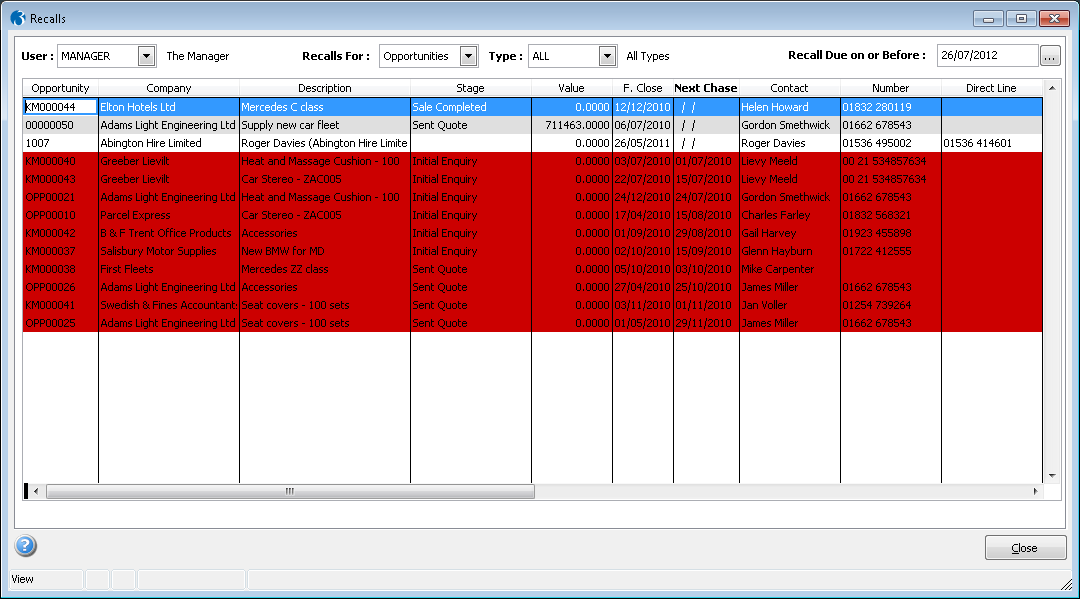 Customisable

CRM-Plus can be tailored to match user's additional requirements.

Dependencies

CRM-Plus requires Pegasus Opera Sales Pipeline Management and Toolkit modules.