E-Mail Invoices will automatically E-mail Invoices / Credit Notes when printing Invoices / Credit Notes in the SOP or Invoicing module or within Batch Processing without the need of user intervention. This is achieved by the use of E-mail Profiles which can be customised per Sales Account with multiple recipients.
Key Features
No User Intervention Required
Multiple Recipients
Overall Default E-mail Profile
Custom E-mail Profile per Sales Account
Print Copy If No E-mail Address Setup
Custom E-mail Body Message
128 bit password encryption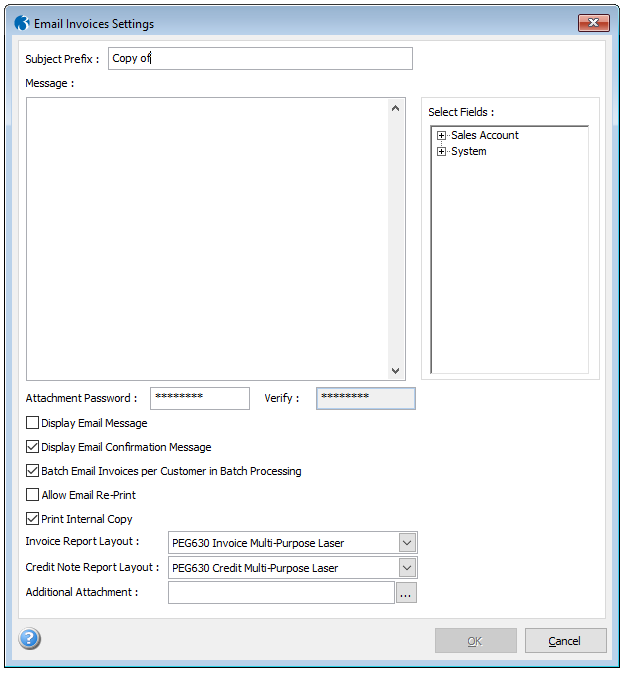 Customisable

E-Mail Invoices can be tailored to match user's additional requirements.

Dependencies

E-Mail Invoices requires Pegasus Opera Sales, SOP/Invoicing and Toolkit modules. This product requires Microsoft Outlook or a MAPI compliant E-mail client.