The Payroll Accrued Holiday functionality allows Accrued Holiday Hours to be calculated for each employee on the Payroll Processing form.
If the employee has 'Accrued Holiday' checked within Payroll – Processing – Details & Bank – Additional Information, then the 'Holiday Days' field in the Sundry section will be replaced with the calculated 'Holiday Hours'. The Holiday Hours shown will include any hours carried over from the previous Payroll Year.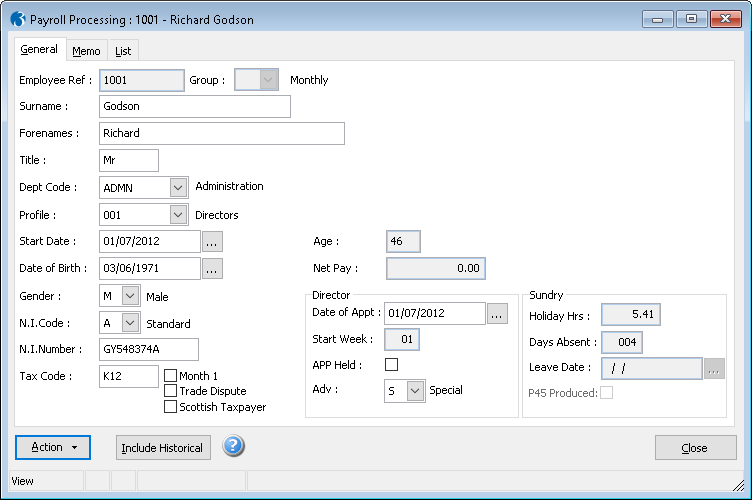 Customisable

Payroll Accrued Holiday can be customised to match user's additional requirements.

Dependencies

Payroll Accrued Holiday requires Pegasus Opera Payroll modules and Toolkit feature.