"SPEED UP PAYROLL UPDATES" This product will allow for the creation of text details of the payslip instead of PDF images.
The text will contain details of payments, deductions, tax, N.I., net pay and balances from the payslip. The time taken to run the Payroll Update will be reduced to Opera 16 timescales. The time taken to view the payslip details from the history file will also be significantly faster.
Please be aware that text details are not suitable for reprinting payslips, the details are only intended to allow fast production and viewing of payment and deduction details.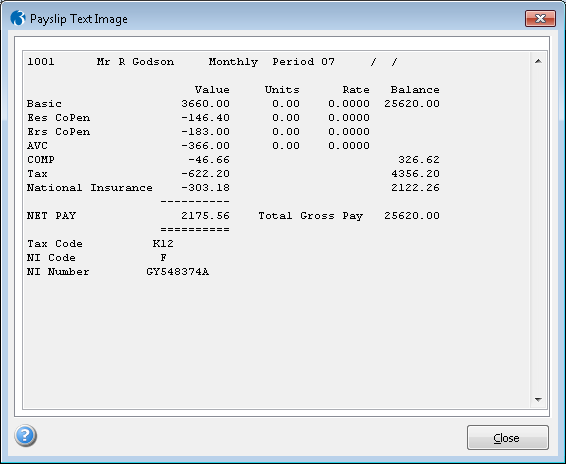 Customisable

Payroll Payslip Text Images can be customised to match user's additional requirements.

Dependencies

Payroll Payslip Text Images requires Pegasus Opera Payroll modules and Toolkit feature.