Reserve Batch Stock allows batches or parts of batches to be reserved against a Sales Order.
When the stock is issued, the reserved batches are automatically selected.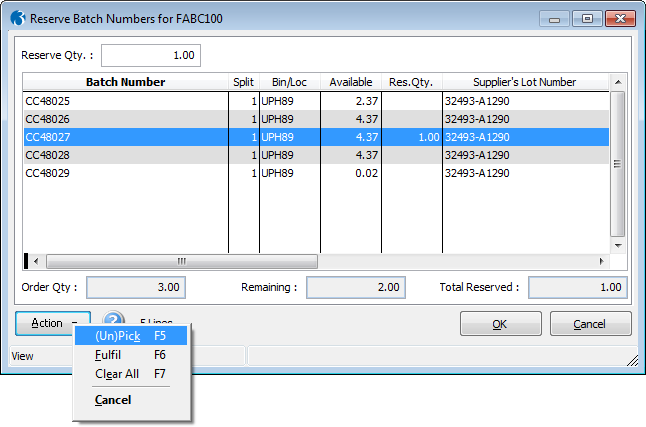 Customisable

Reserve Batch Stock can be customised to match user's additional requirements.

Dependencies

Reserve Batch Stock requires Pegasus Opera Stock and Toolkit modules, and Stock Traceability feature..