Sales & Purchase Transaction Search provides a new search facility in the Sales Ledger and Purchase Ledger, where a user can search on Invoice and Credit Note numbers. Where a match is found, the Account View for the relevant customer/supplier will be shown, with the cursor on the selected record.
An additional Transaction Search option on the Sales and Purchase menus allows searching across all companies for which the user has permission. If the transaction is in another company, then this company will automatically be selected before the Account View is displayed.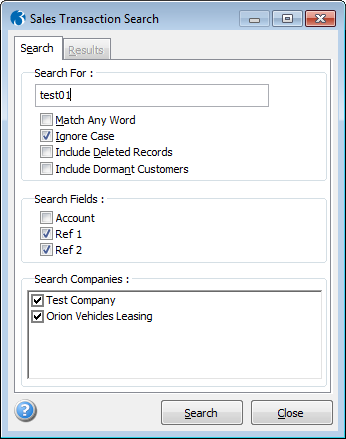 Customisable

Sales & Purchase Transaction Search can be customised to match user's additional requirements.

Dependencies

Sales & Purchase Transaction Search requires Pegasus Opera Sales Ledger, Purchase Ledger and Toolkit modules.