Upload Download for Pegasus Opera reinstates the popular Upload Invoices and Download Invoices routines available in Opera (16 bit) which have not been incorporated into Opera II & Opera 3. The     Upload Invoice function is available in both the Sales Ledger and Purchase Ledger Utilities menus.
The Download Invoice function is available in the Sales Ledger but there is no provision for downloading to a floppy disk from the Purchase Ledger. This is consistent with Opera (16 bit). Files formats are the same as in Opera (16 bit) and the Download Invoices routine creates tables compatible with this routine.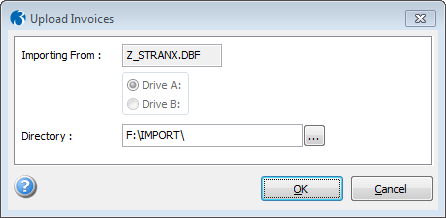 Customisable

Upload Download can be customised to match user's additional requirements.

Dependencies

Upload Download requires Pegasus Opera Sales, Purchase and Toolkit modules.